Team Learning and Developing, using Myers Briggs
Written by: Lorraine Twombly
Published: November 2009
Team Learning and Developing, using Myers Briggs
While the whole world has been in the grip of the greatest recession of a lifetime, we have thought, "What kind of program can we offer our clients that will promote learning and development and help senior teams, management teams, and all other teams become efficient, appreciative, strengths-based, and take on this tough economy?" We have heard from a lot of companies that some important people-related issues have gone unattended and more folks are working independently, rather than interdependently. On top of all the unattended issues, we have been receiving a mountain of information that tells us that people are disconnected from their organizations and are feeling underappreciated and undervalued. We thought many of you might appreciate a way to begin again or renew those valuable relationships with your people.
We came up with an inexpensive way to help teams and departments to understand diversity (in self and in others), create clear expectations, give and receive feedback, design guidelines for handling conflicts and turning team/departmental challenges into strengths using the Myers-Briggs Type Indicator (MBTI), which most of you know is our favorite diversity tool. We decided that we needed to spread the word about how successful this process has been for many of our clients.
The process works like this:
We administer the Myers Briggs Type Indicators (MBTIs) to everyone on the team or in the department and score the indicators
We create workbooks that are filled with exercises to enhance knowledge of self and team members, as well as the most important team issues to facilitate
We facilitate a workshop that includes:

Everyone's personality preferences based on the results of the MBTI that they completed
Exercises on how we get our energy, how we see things, how we make decisions and how we live our lives
Exercises that will acknowledge the stressors of the team (as well as the members) and work toward relieving them
Creating guidelines toward conflict resolution and commitment
An MBTI team grid that will allow all team members to acknowledge their strengths, challenges and commitments
An Expectations Exercise for team clarity and focus (that both the leader and the members will come up with)
The results have been tremendous. Here are some outcomes as a result of one we recently facilitated:
Personalities were understood more clearly, and the realization was that it is okay to prefer to do things differently than others and that it is necessary for better decision making processes.
Approaches need to be planned "before" confronting others and that respect while giving constructive feedback is encouraged on this team.
Coaching and mentoring will be encouraged on the team.
Stress will be dealt both individually and/or as a team in order to make for a better environment of team-ship.
Expectations were created and committed to for the sake of the team and for better structure within the team.
Everyone on the team has a role and knows other people's roles to help each other when the need arises.
Conflicts will be handled by a set of guidelines that the team will revisit from time to time to ensure fairness.
The benefits are many and the team is refreshed and ready for any challenge that may come their way. We provide personal and team coaching when needed. We offer these workshops in a variety of ways: As one four-hour workshop on a slow day of the week or a Saturday, two two-hour workshops in the evenings or early mornings or lunch and learns, or facilitate the workshop during a normal workday. We also have the room to facilitate teams with up to 15 people. We understand that our clients need us to be flexible and we are happy to facilitate the process on your schedule and at our learning office.
For more information, please contact me at 207-653-2552 or lorraine@prioritylearningresearch.com. Hope you enjoy the Thanksgiving Holiday!!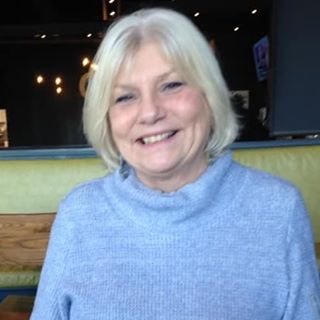 Lorraine Twombly